Many scholarship opportunities are available to Washburn Tech students including the Kansas Promise Scholarship beginning in Fall 2021. Each scholarship has specific eligibility criteria so check out your options. Incomplete applications will not be considered. By investing just a small of amount of time, you could receive big rewards and lessen your student debt.
If you have questions, contact Washburn Tech's Student Services Office at 785.670.3361 or send an email to tech-info@washburn.edu.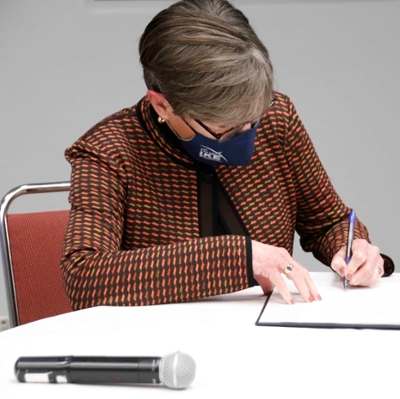 Kansas Promise Scholarship
A new scholarship opportunity is available to eligible post-secondary students thanks to the Kansas Promise Scholarship Act. Signed into law by Gov. Laura Kelly, the bill authorizes $10 million dollars for scholarships designed to help Kansas residents pursue associate degrees and technical education certificates in high-wage, high-demand fields of study. This is a service scholarship which means that in exchange for scholarship assistance, the student agrees to live and work in Kansas for at least two years. Washburn Tech offers 21 career programs that are eligible for a Kansas Promise Scholarship in the 2021-2022 academic year. Find out if you qualify and start the process today!
Scholarship Options
Most scholarships available at Washburn Tech require applicants to complete an application form and submit a recommendation form. Explore the criteria for each scholarship to discover if you might qualify for an award. You will find the submission deadline at the top of the scholarship application.