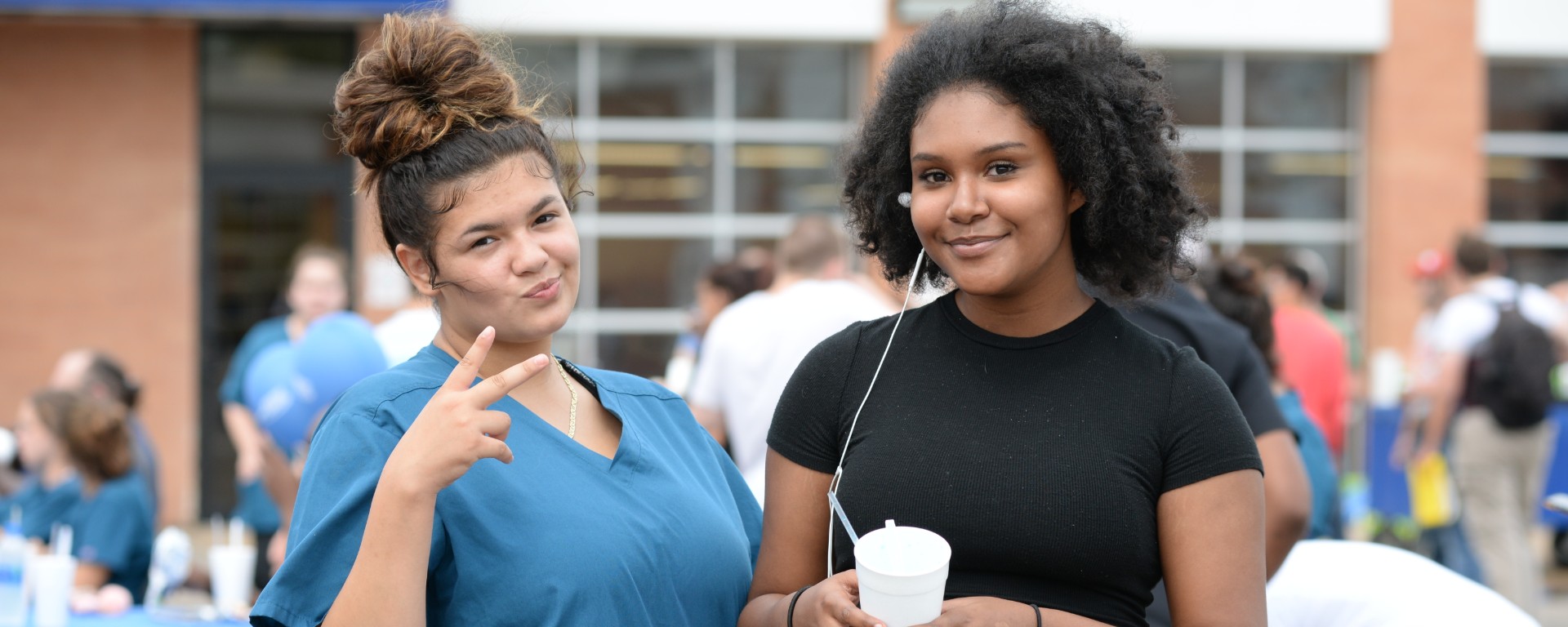 What's Going On...
The Washburn Tech experience is more than just classrooms and labs. We host various events throughout the academic year that are not only fun, but allow you to connect to instructors, other students and our local community. Mark your calendar with these special events that are now tradition for the Washburn Tech family.
Fall Events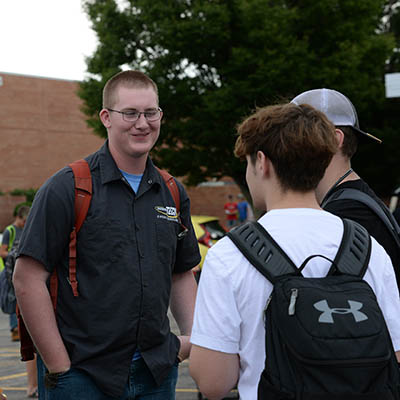 Back 2 School Bash
Celebrate the beginning of the fall semester by attending the Back 2 School Bash. Set up in the parking lot behind Building A, the event is a fun way to kick off the new school year. Whether you are an instructor, student or staff member, you will enjoy a live band and free food while reconnecting with folks or meeting students for the first time.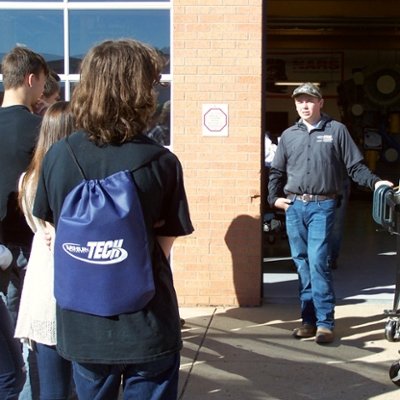 Open House
Come see us in action! Washburn Tech hosts an open house every fall and spring semester. This come-and-go event provides an opportunity for prospective students to explore their career options. Visitors experience student-led tours and demonstrations while talking to instructors and staff. This event is designed to help you find the right fit.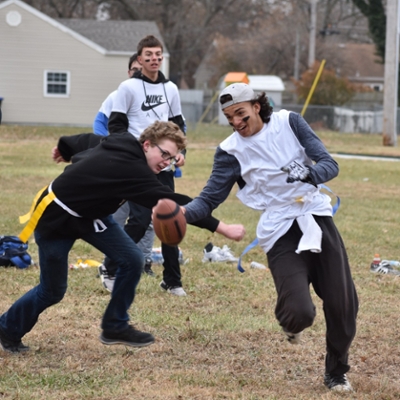 Turkey Bowl
Prepare to hit the gridiron and compete for the coveted Turkey Bowl trophy! This annual competition, traditionally held the Tuesday before Thanksgiving break, pits students from various programs against one another in a spirited game of flag football. Sponsored by the Student Activities and Advisory Board, the day-long event provides another way to feel a part of the Washburn Tech family.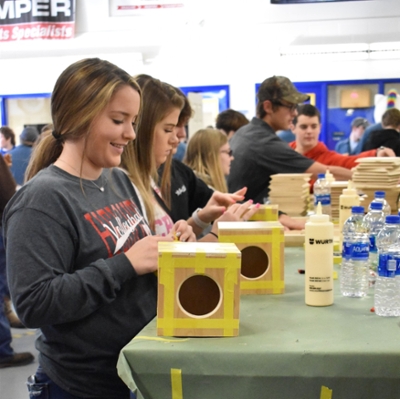 Toy Build
Washburn Tech's Auto Collision lab turns into Santa's Workshop every December for the annual Toy Build. Students, instructors and volunteers from the community assist in assembling items that are donated to Toys for Tots Foundation. Projects include homemade wooden step stools, hobby horses, beat box drums and yoyos.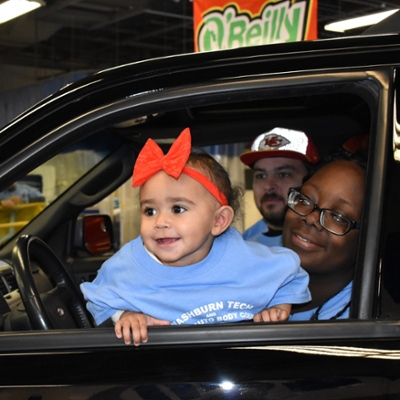 Recycled Rides
Our next Recycled Rides Rideaway is scheduled for 9:30 a.m. on Thursday, Dec. 9 in Building K on the Washburn Tech campus. Students team up with instructors and community mentors to refurbish a vehicle, which is then gifted to a local family or organization in need. Several community partners donate parts or give monetary gifts. Nominations for both individuals and organizations are due by November 1.