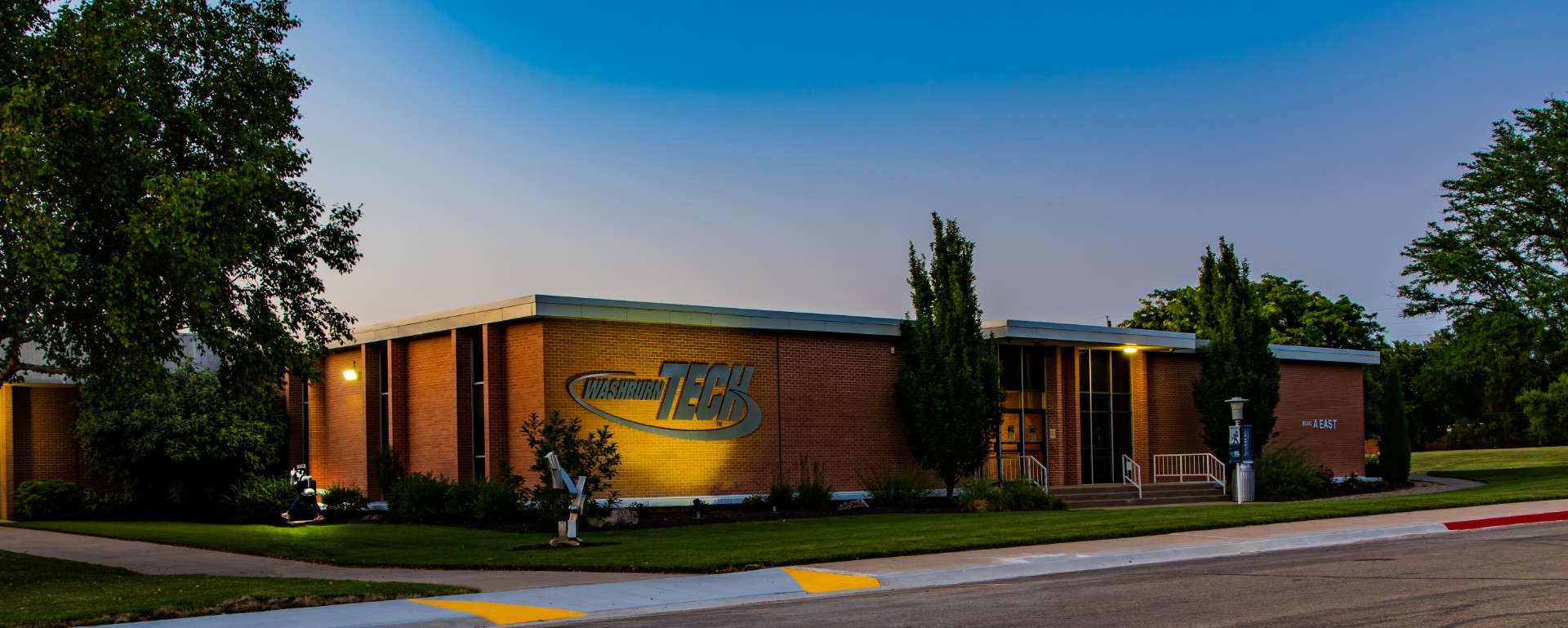 Washburn Tech's student records administrator maintains timely and accurate records of each student's academic progress. From transcript requests to graduation requirements, the student records office is committed to meeting your needs. For more information, call 785.670.3355.
Transcripts
Washburn Tech students and former students can request a transcript through our student records administrator. Download and fill out the transcript request form and return it to Washburn Tech. You also can pick up a form at the main office.
Certificate Completion

If you are planning to receive your certificate at the completion of the current semester, download and complete the Application for Certificate. Please return the form to Washburn Tech's student services office. You must complete and return this form regardless of whether you participate in graduation ceremonies.
Graduation

Washburn Tech plans to hold fall commencement ceremonies on Thursday, December 16, 2021. Due to continuing concerns about COVID-19, plans have not been finalized. Check here throughout the semester for updates.
Grade Check 

Check your grades by utilizing your MyWashburnTech account. This personalized web interface will help you track academic progress and keep you connected to Washburn Tech and Washburn University. Through your account, you can find out what is happening, change your personal information and even check the weather forecast.
Forms & Applications
By completing the Release of Information Form, you are allowing the release of specific information to the person(s) you designate. Please remember to include your name, WIN, the person you want to access your information and the specific records you want released.
Did you know that federal law protects student privacy? The Family Educational Rights and Privacy Act of 1974 (FERPA) exists to protect each student's right to privacy and to provide each student the right to inspect and review his or her education records. A notice of this policy is published each semester in the Registration Information Guide. FERPA means Washburn Tech can't share information about you without your permission.
Complete a transcript release form at your earliest convenience. Please allow at least two business days for processing except during peak processing times, such as at the beginning or end of a semester. During these periods, allow seven to 10 business days for completion.
Transfer Credits
Individuals who want to transfer credits to Washburn Tech from a regionally accredited institution may submit a written request to the Associate Dean of Instruction. The determination of whether to accept credits from another regionally accredited institution will be based upon many factors including the content/competencies of previous course work, the timeliness of previous course work, grades earned in course work completed, and other criteria. Only those courses in which the individual earned a "C" or better will be considered for transfer credit. Students must complete a minimum of one half of the required program credit hours at Washburn Tech. The final decision regarding the number of credits that will be transferred will be determined by the Associate Dean of Instruction in consultation with the program instructor(s).