Welcome to Campus
Washburn Tech provides educational opportunities at three locations in Topeka, the capital city of Kansas. Our main campus at 5724 SW Huntoon St. is just east of Wanamaker Road, a main thoroughfare in the city. Washburn Tech East, a new facility that opened in 2019, is located at 2014 SE Washington. And, Washburn Tech Academy of Cosmetology operates at 109 SW 29th Street. 
View our campus map to get a lay of the land on the main campus. Better yet, spend a couple of minutes on our virtual tour to become more familiar with Washburn Tech.
If you'd like to set-up a personal tour or even a large group tour, please contact us at 785.670.2200 and ask for a Washburn Tech recruiter.
Huntoon Campus
Washburn Tech's main campus is comprised of seven buildings which offer a mix of classrooms, lab space and shop facilities. This location also features the Ichabod Shop at Tech, Advantage Center, Conference Center and numerous meeting spaces. Parking is readily available and the campus is close to one of Topeka's busiest business districts, the Wanamaker corridor.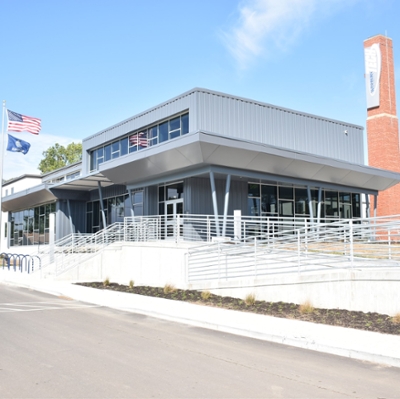 Washburn Tech East
Washburn Tech East offers training in manufacturing, health care, construction trades and the General Education Diploma (GED) as well as English as a Second Language (ESL) classes. Another opportunity is the Accelerating Opportunities-Kansas program or AO-K. Developed by the Kansas Board of Regents in partnership with the Kansas Department of Commerce, it enables students to work toward their GED while acquiring technical training at the same time. Costs, to the student, are minimal.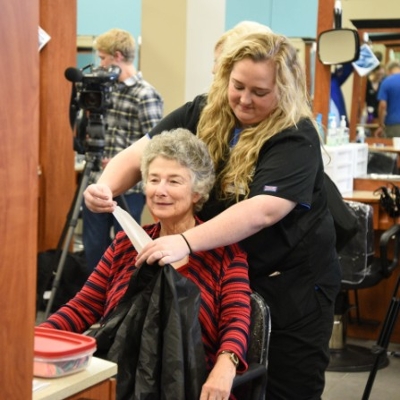 Academy of Cosmetology
Washburn Tech Academy of Cosmetology, located at 109 SW 29th St., is home to our cosmetology program and offers a salon that is open to the public. Students work with clients in order to complete the clinical hours required by the program. Washburn Tech Academy of Cosmetology is offering services only by appointment at this time. We are open from 8:30 a.m. until 4:30 p.m., Monday through Friday, and 9 a.m. until 4:30 p.m. on Saturday. To make an appointment, call 785.670.3400.