Prospective Washburn Tech students must take certain tests to be considered for admission. You will be required to take the Accuplacer (Arithmetic and Reading Comprehension) tests and meet score requirements for your chosen program. Washburn Tech strictly enforces Accuplacer policies.
Testing sessions are offered regularly throughout the year on our campus. Click here to discover which testing date works for you. To schedule a test date, please contact Washburn Tech's Main Office at 785.670.2010.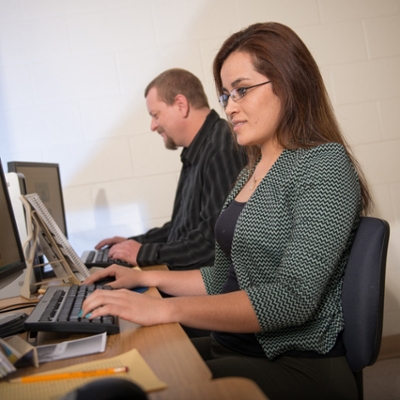 What is Accuplacer?
Washburn Tech requires students who are enrolling to take the Accuplacer test, which is a nationally recognized placement exam.
Testing Schedule
Check out the Washburn Tech testing schedule to find the date and time most convenient for you.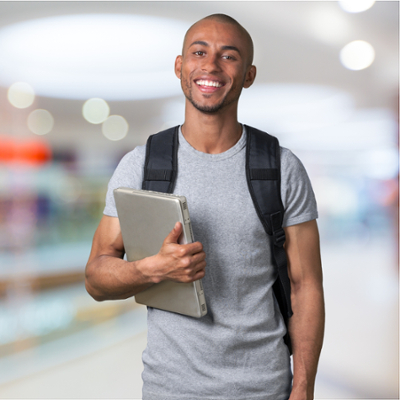 Apply Now
Fill out an application form and take your first step toward having the career you need for the future you want.
Requirements
Reservations are required for testing or retesting. Other requirements include:
Pay the testing fee.
Photo ID must be presented at test check-in. In accordance with Accuplacer regulations, if you do not have a photo ID, then you will not be allowed to test.
No cell phones are allowed. Other electronics such as calculators, wrist watches with alarms and pagers are also prohibited. If an electronic device goes off during the assessment, that individual's test is voided and the testing fee will not be refunded.
No food or drink is allowed in the testing center.
ADA accommodations must be requested in advance. Please contact the Testing Coordinator for ADA procedures. Click here to see accommodation information.
What To Expect
Accuplacer is testing administered online. Testing center doors open at the scheduled test time and lock 15 minutes after report time. No one is admitted after the doors lock. Other information includes:
Washburn Tech provides scratch paper and pencils. A calculator is embedded in the arithmetic test.
The Accuplacer tests are untimed but normally take about three hours to complete both arithmetic and reading tests; you may take a short break between tests if desired.
You will complete a short demographic section.
Cost
A fee is associated with each test. Testing fees are non-refundable. Only one test cancellation/reschedule will be allowed. If a student cancels more than once, the student will need to repay the full cost of the test.
$10 per test
$10 per re-test
Test Preparation
Sample booklets are available at Washburn Tech's main office. There is no fee for the booklet. Accuplacer has online practice questions and practice tests, but a fee might be associated.
What If I Don't Get the Score I Need? 
Each program has minimum Accuplacer admission standards. You may retest if you need to improve your score. However, we recommend waiting 30 days before retesting if no intervention, training or tutoring has occurred.
Accommodation
Washburn Tech is committed to assisting the academic needs of every learner. You may request assistance, with reasonable accommodations, with the admissions test prior to enrollment. Please note that testing fees are nonrefundable. For more information, contact Shelley Bearman, Washburn Tech Campus Advocate, at 785.670.3364 or shelley.bearman@washburn.edu.