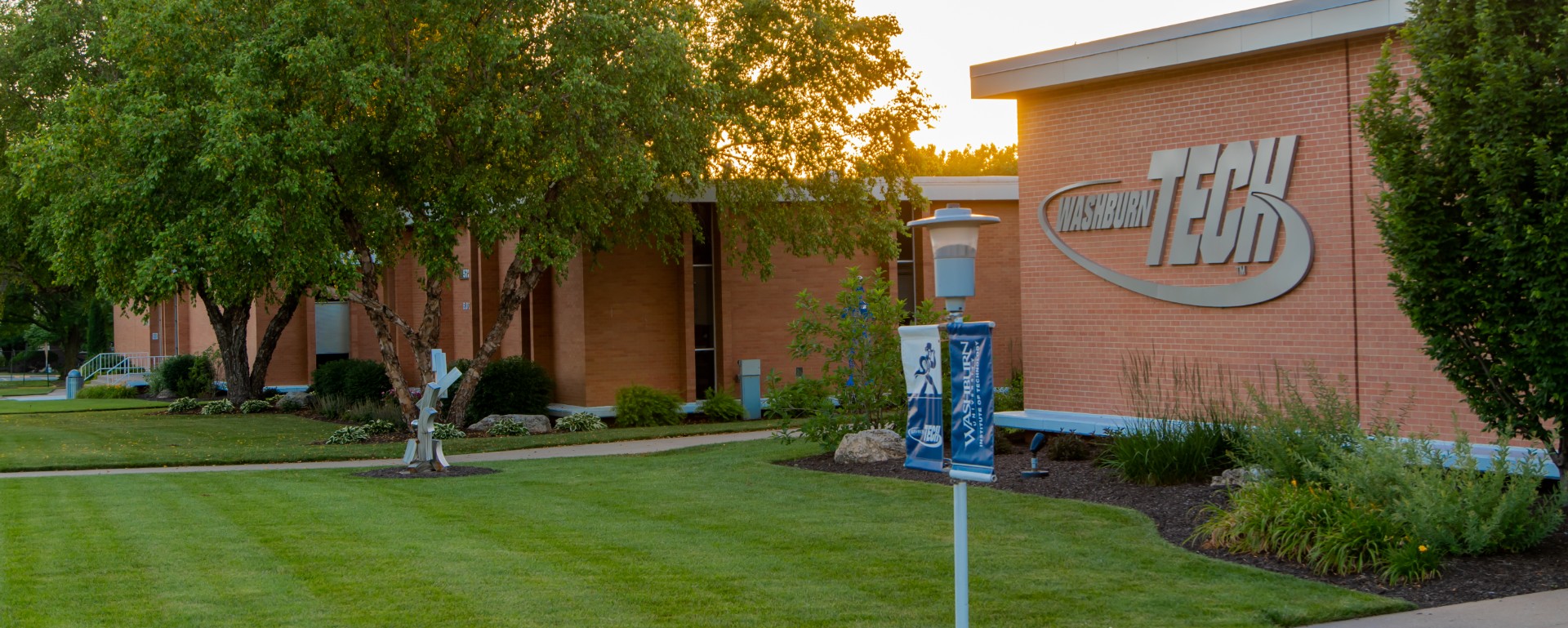 September 21, 2020
Topeka, Kan. - Stormont Vail Health, Stormont Vail Foundation, Washburn University and Washburn University Institute of Technology are excited to announce a scholarship program partnership to increase access to health care education and career fields.
As part of the partnership, Stormont Vail and Stormont Vail Foundation will provide financial and scholarship support to local students who are fulfilling their education to enter a health care career. In exchange for the support, students will sign a work commitment with Stormont Vail.
"This partnership aligns with our mission of 'working together to improve the health of our community," said Carol Perry, senior vice president and chief nursing officer, Stormont Vail Health. "These scholarships will allow our health system and the communities we serve to have a talent pipeline of high-quality and highly skilled team members to continue to provide the high-quality care that Stormont Vail is known for."
"We are proud to have formed this partnership between Washburn, Stormont Vail Health and the Stormont Vail Foundation," said Amy Burns, president and executive director, Stormont Vail Foundation. "These scholarships will enable more students to explore careers in health care and the ability to join one of the top health systems in the state of Kansas upon graduation."
Washburn University and Washburn Tech regularly partner with area companies to ensure there is a high quality local workforce ready to meet the needs of the community and region.
"Washburn Tech has always been committed to providing a well-trained workforce for our community," said Gary Bayens, dean, Washburn Tech. "We are excited to partner with Stormont Vail in this capacity, especially during a time when we all understand the importance of ensuring we have highly-skilled health care workers."
The partnership creates opportunities for students enrolled in the health care programs at Washburn Tech and in the School of Nursing and School of Applied Studies at Washburn University. Areas included in the scholarship program are nursing, surgical technology, health care technology, respiratory therapy and physical therapy, just to name a few.
"We are grateful to Stormont Vail for providing these important scholarships for students who want to study health care," said JuliAnn Mazachek, vice president for academic affairs, Washburn University. "Their generosity will make it possible for more students to have access to a great education as they prepare for a career taking care of others in a rewarding and ever changing health care environment."
About Stormont Vail Health: Stormont Vail Health is a nonprofit integrated health system that has served the health care needs of Kansas for more than 130 years. Stormont Vail has been recognized as a Magnet® organization since 2009 by the American Nurses Credentialing Center. It is composed of Stormont Vail Hospital, a 586-bed acute care hospital, and Cotton O'Neil Clinic, a multi-specialty physician group with more than 500 providers, including more than 250 physicians. Nearly 5,300 employees provide care and support services for patients in the hospital and 35 other locations, including the Cotton O'Neil Heart Center, Cancer Center, Diabetes & Endocrinology Center, Digestive Health Center, Pediatrics clinics and ten regional primary care clinics. Stormont Vail Health is committed to its mission of improving the health of the community by being a national leader in providing compassionate, high quality and efficient integrated care through collaboration that results in a healthier community. For more information about Stormont Vail and Cotton O'Neil, visit stormontvail.org. For breaking news and videos, follow us on Facebook, Twitter and Instagram.
About the Stormont Vail Foundation
Established in 1984, the Stormont Vail Foundation supports the work of Stormont Vail Health to improve the health of our community. The Foundation raises funds through charity fundraisers, grants, donations and planned giving. In 2018, Stormont Vail became the Children's Miracle Network hospital for northeast Kansas. Funds raised by our local partners help support numerous pediatric programs. The Foundation provides funds for emergency patient needs, nursing scholarships, facility upgrades and new equipment. For more information about the Stormont Vail Foundation, visit stormontvail.org. Follow us on Facebook,Twitter and Instagram.
-30-