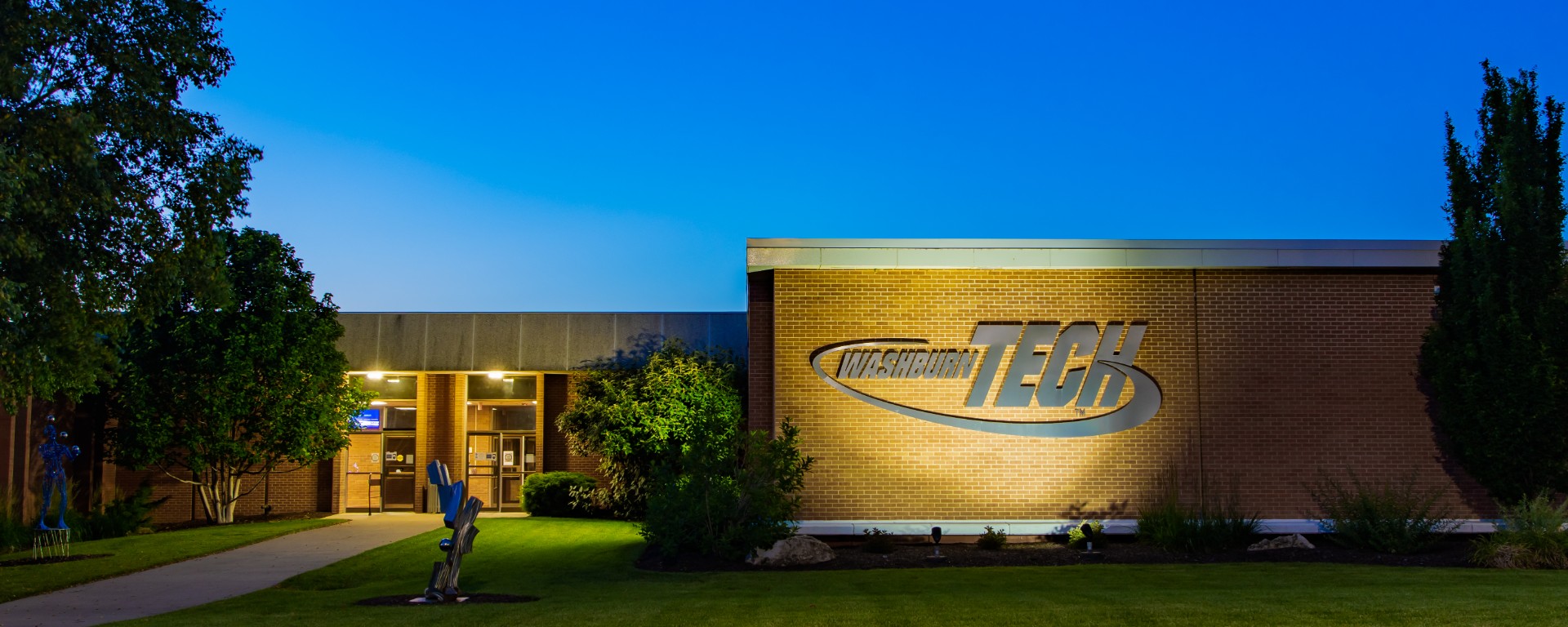 June 21, 2019
Topeka, Kan. – A group of local partners is fulfilling a decades-long dream of the East Topeka community by officially opening Washburn Tech East on Friday, June 21. After a ribbon-cutting ceremony that begins at 10 a.m., the public and community stakeholders are invited to tour the new facility at 2014 SE Washington St. as part of grand opening festivities.
"We have recognized a need for more educational opportunities in East Topeka and we are glad to be part of this partnership bringing key programs from Washburn Tech to this new location," said Jerry Farley, president, Washburn University.  "This fits perfectly with Washburn's focus on developing and engaging in relationships which enhance educational experiences and betters our community."
Washburn Tech East offers programs such as building technology (carpentry), commercial truck driving and health aide. Students also may enroll in GED and English as a Second Language (ESL) classes. The facility has been developed through a partnership with Washburn Tech, GO Topeka, the Joint Economic Development Organization (JEDO) and the East Topeka community. The 11,000 square-foot facility is expected to provide educational opportunities for up to 400 students annually. It also houses the Data Analytics Control Center in partnership with Trane, a business of Ingersoll Rand, which will provide unique training opportunities for Washburn Tech students.
"The creation of Washburn Tech East shows how collaboration in public private partnerships can impact communities with truly inclusive economic development.  With a commitment of $4.5M in local economic development funds from the Joint Economic Development Organization, as a community, we were able to secure an additional $1.39M in New Markets Tax Credits funds to create an amazing center for educational training and workforce opportunity in our East Topeka community. This endeavor has been in the works for a long time and the entire community should celebrate," said Matt Pivarnik, president and CEO, Greater Topeka Partnership.
"We are all proud of the completion of Washburn Tech East. This signifies the fulfillment of the promise to our neighbors in the East Side of our city, when we said we would work on ways of eliminating barriers to education and promoting economic inclusivity," said Topeka Mayor Michelle De La Isla. "This investment not only is the beginning of leveling the playing field for our citizens to receive an education, but another step in creating the workforce our current and future companies need." 
"The completion of construction for Washburn Tech East solidifies the opportunity for all to succeed, said Kevin Cook, Shawnee County Commissioner. "The Shawnee County Board of Commissioners is pleased to help sponsor and promote this facility and provide an opportunity for all to advance in their careers and education."
While matters outside the scope of the project affected the timeline for completion, GO Topeka, Shawnee County, JEDO and Washburn Tech remained fully committed to completion efforts for Washburn Tech East. In addition, Washburn Tech held firm to its commitment of providing educational offerings at the first of the year thanks to a partnership with Antioch Missionary Baptist Church and Pastor T.D. Hicks. Temporary classrooms were set-up in January at the Antioch Family Life Center at 1921 SE Indiana Ave., just north of the new Washburn Tech East construction site.
To date, nearly 200 students have enrolled in programs and classes at the temporary site. Students are expected to transition to the new, permanent facility by mid-July. 
-30-