What does an Operating Engineer do?
A career as an operating engineer is the first step toward building a future in construction. On commercial and heavy construction projects, our graduates operate several types of construction equipment such as graders, bulldozers, scrapers and front-end loaders. Equipment repair and maintenance might also be required. If you are serious about a career in construction, this is a great place to start.

Career Forecast

 

Bright OutlookAverage Salary

 

$37,239

on campus
Learning at Washburn Tech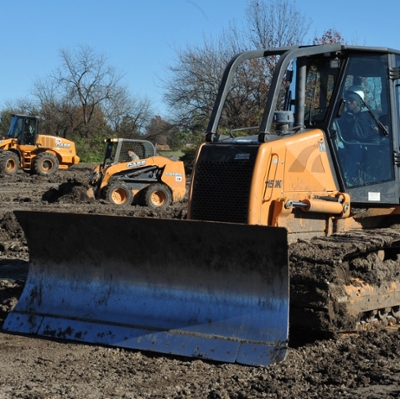 The program, available to only post-secondary students, introduces the basic skills used in commercial and heavy construction projects. It combines lecture, lab and work-site experience where you will utilize your equipment skills. You should have solid math and reading skills before applying to this program. Attending full-time, you can complete the program in two semesters. Upon completion, you will earn a 43 credit hour technical certificate and be eligible to complete an associate or more advanced degree at Washburn University.  In addition, you will be eligible to become a National Center for Construction Education and Research Certified Craft Technician.
CERTIFICATIONS: NCCER Core; Competent Person; CDL-A; OSHA-30 Construction
Jobs and Salaries
CAREER FORECAST:
bright outlook
The federal government is likely to spend money on infrastructure improvement projects, such as roads and bridges, meaning more jobs in the field. The data below refers to surveyed wages and average annual job openings in the state of Kansas due to growth and net replacement. SOURCE: klic.dol.ks.gov
Schedule Option
You must be at least 18 years of age to enroll.
Full-day
---
PROGRAM BEGINS
Every August
---
SCHEDULE
MON-FRI; 8am-2:55pm